Any new restaurant opening gets us Lahoris excited. After all, we are the food capital of Pakistan. The new restaurant becomes the must-place to visit, and social media is abuzz with reviews- whether good or bad- and everyone jumps on the bandwagon to try out the new place. They become the be seen and be heard kind of place Only time defines how long the restaurant will stay open or survive in a tough market out there.
Of late, there've been a bunch of restaurants that have opened up, and Patli Galli is one of the latest ones.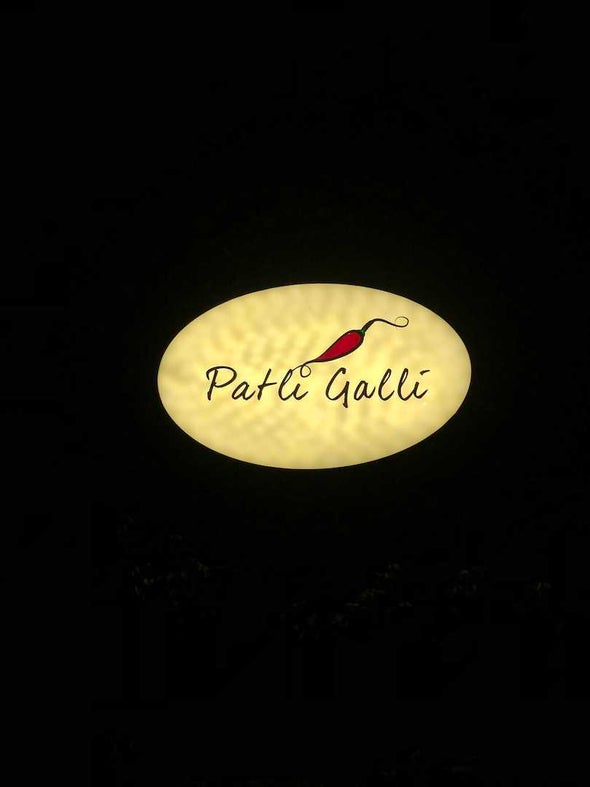 Located in Phase 8, DHA, which is opposite the airport, the drive up to the restaurant was a fun one (thanks to the great company in the car). The first thing that hit us as we got out of the car was how chilly it was tonight. "Let's hope there are enough heaters here."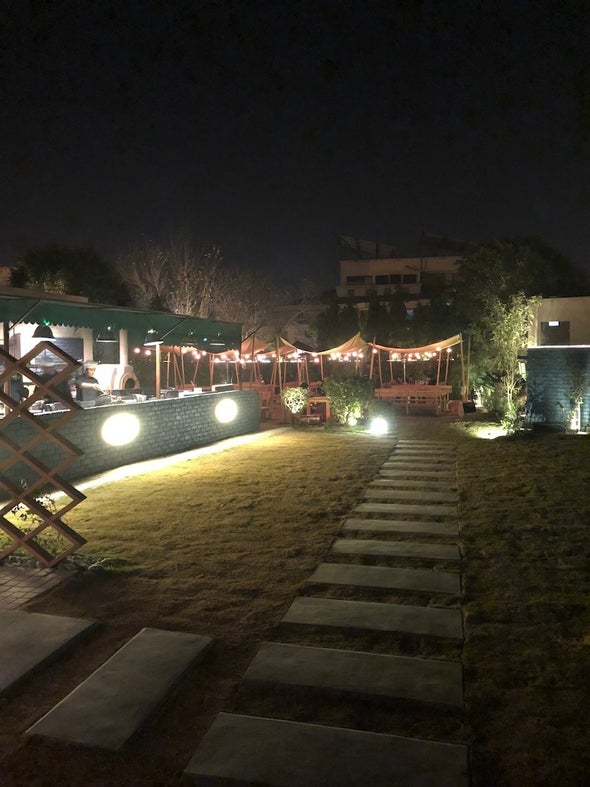 MANSOUR A
The Entrance to main dining area
The entrance was very welcoming, and on the left side, you get to witness the chefs preparing fresh food before your eyes. With flames roaring from the woks, to the chopping up of the veggies, to the spices being put in the Pakistani dishes, our appetites increased on our way to the table.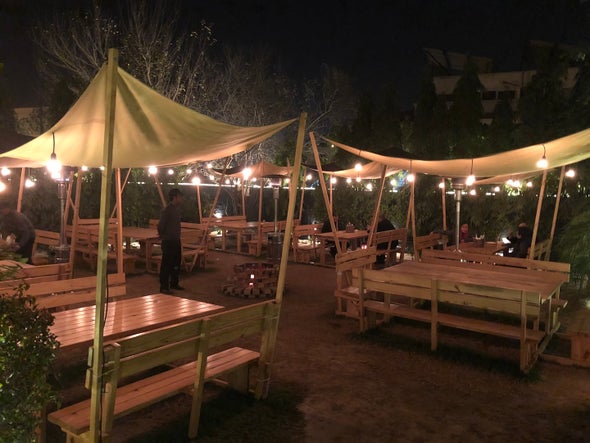 MANSOUR A
Main Dining area with a central bonfire
With a central bonfire, which turned out to be more of a decorative element rather than warming up guests, we seated ourselves inside one of the wooden benches covered with tents. With ample lighting, the location felt magical, as if we're sitting somewhere outside of Lahore.
Before anything else, we were served with a small cup of soup broth- yakhni- which really hit the spot for us. The yakhni did a perfect job of warming up our hands as we held the small glasses, as well as warming up our insides as we slurped on it.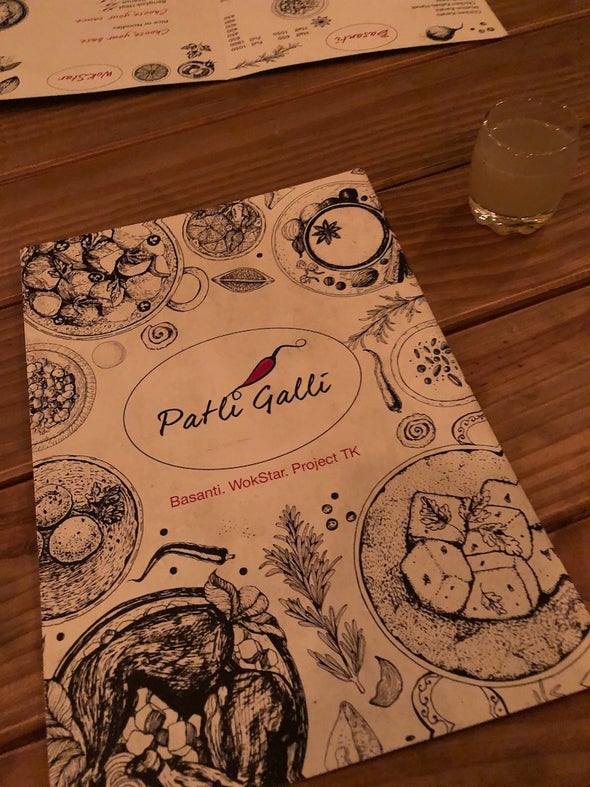 MANSOUR A
Menu- with a shot of Yakhni!
Basanti is Pakistani
WokStar is Chinese
Project TK is Burgers etc
The menu is basically split up in three parts: Pakistani (Basanti), Chinese (WokStar) and Burgers (Project TK). Since we felt like having Pakistani food, we opted out of ordering anything from the Chinese and Burgers. After much debate, we settled for Chicken Handi, Chicken Malai Boti and Palak Paneer, along with Roghni Naan and Saada Naan.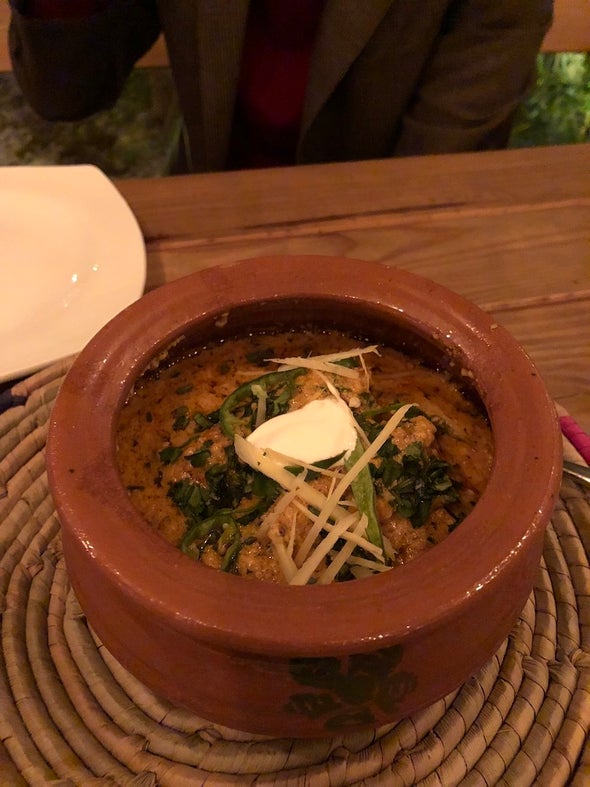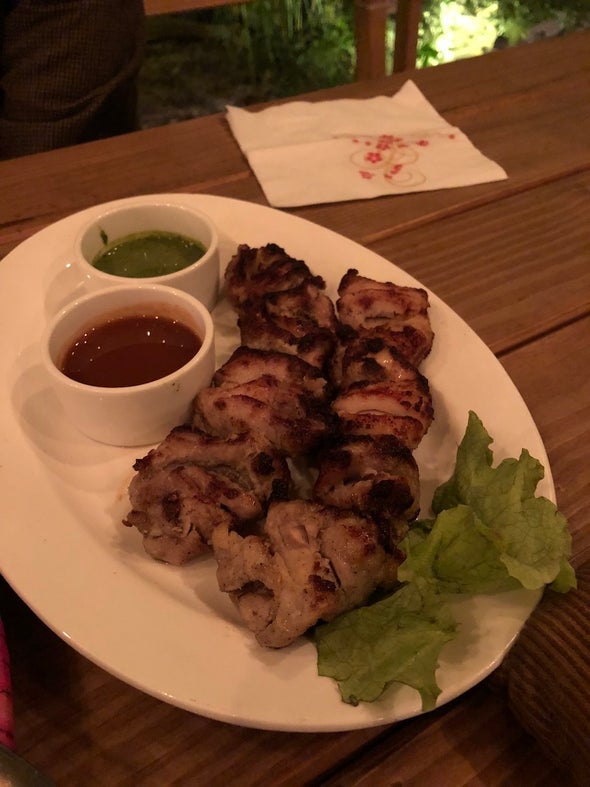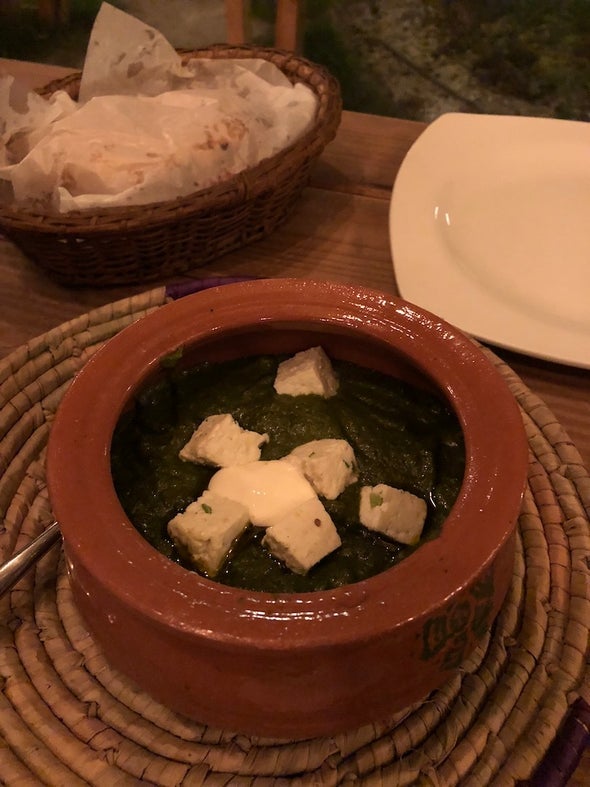 The food, in all honesty, wasn't all that great. I have personally have had better Pakistani food at other places such as Spice Bazaar, BBQ Tonight and Andaaz. Of the three dishes, my favorite has to be the Chicken Malai Boti. The naan were wonderful, served to us warm, so no complaints there.
I really wanted to like the food but found it rather average. It's not that it's bad or anything, but it's just not anything new. We've tasted this food before, and so it made us wonder whether we would make a trip out here again and again for this kind of food. I can easily go down to BBQ Tonight, which is closer to my home.
Perhaps we didn't order the right food, and so I am not willing to write them off. They are a new establishment and every chance should be given to them to prove themselves as a strong contender in the food market of Lahore. We have decided to try out the Chinese and Burgers on our next trip.
Having said that, we totally fell in love with the location, despite the fact that there weren't enough heaters and stray cats enjoying our meals with us under the table, and would be happy to come back in a less chilly climate. So full marks to Patli Gall for giving us an awesome ambiance.
Patli Galli can become the go-to place in Lahore if it maintains to keep the quality of its food consistent because the location will definitely draw the people in. I am not sure though how they will manage in the scorching summer season.
Since this was a treat, the host paid for our meals, but I guestimated that it was Rs. 1000/- per person (main course, drinks, and tea).